LONGWOOD SCHOOL DISTRICT FIGHTS FOR A FAIR CONTRACT !
CSEA Region One, Suffolk Educational Local 870, Longwood School District Unit Members stand together to show Unity and Support of Workers getting a fair contract !!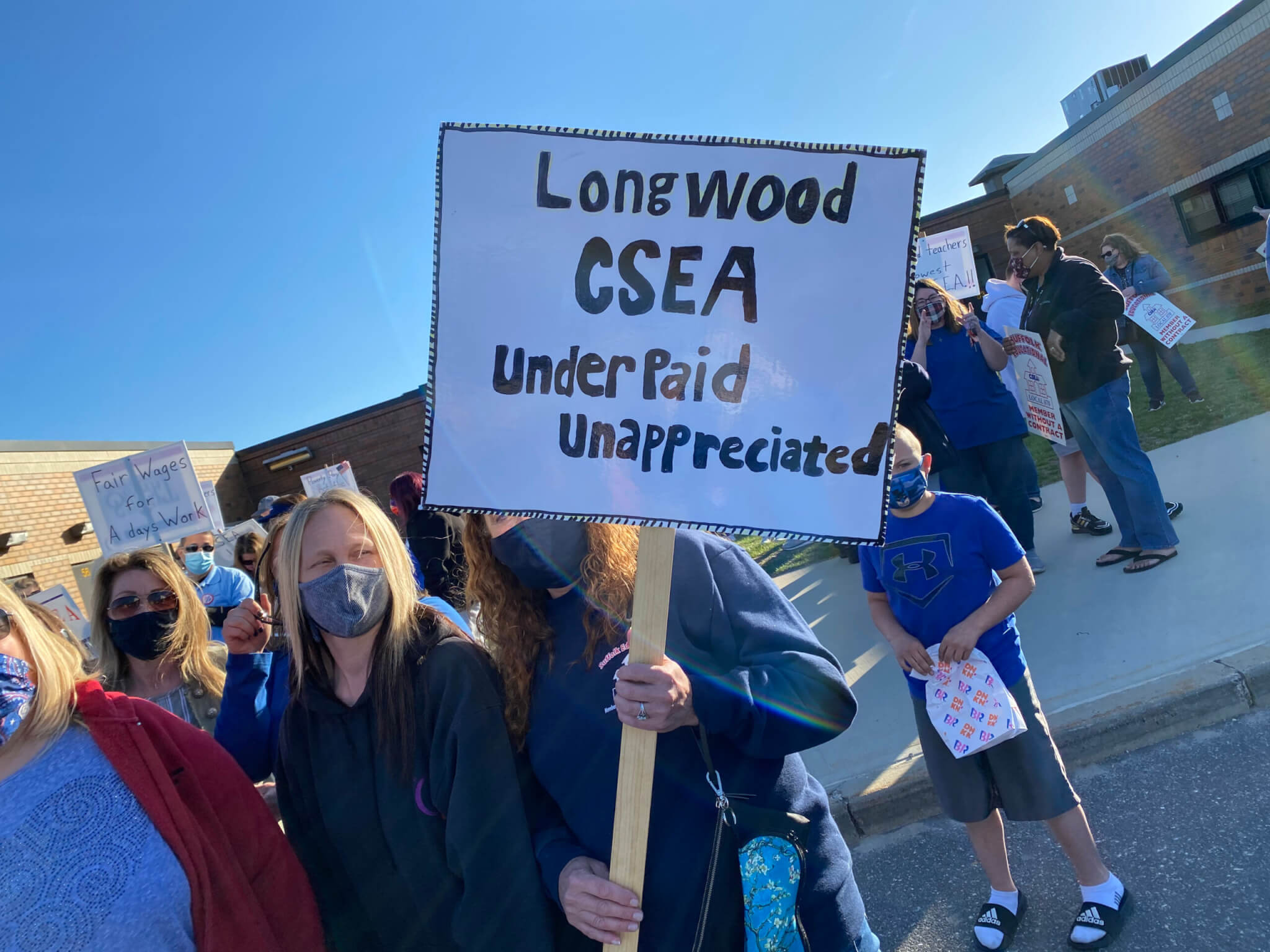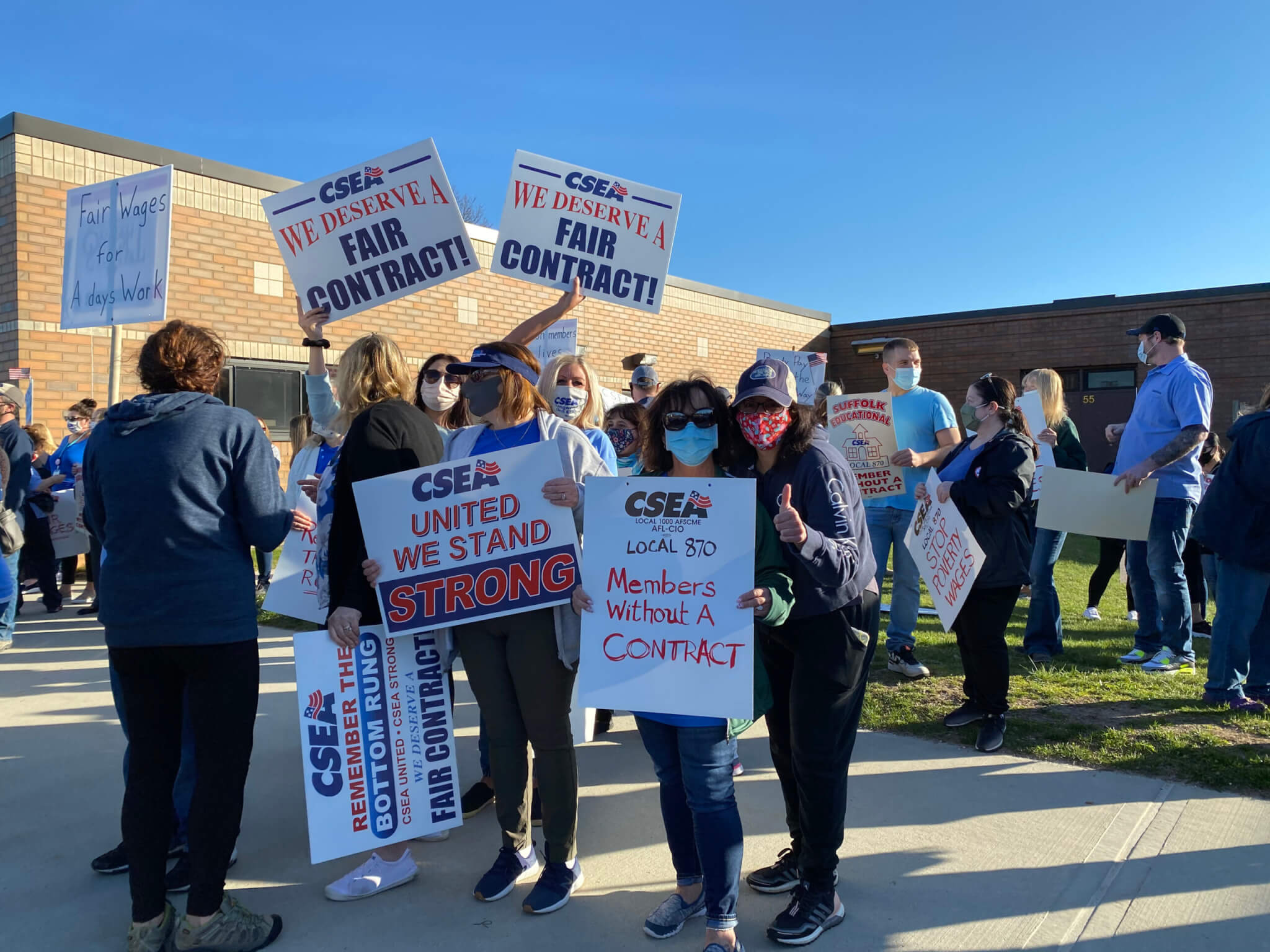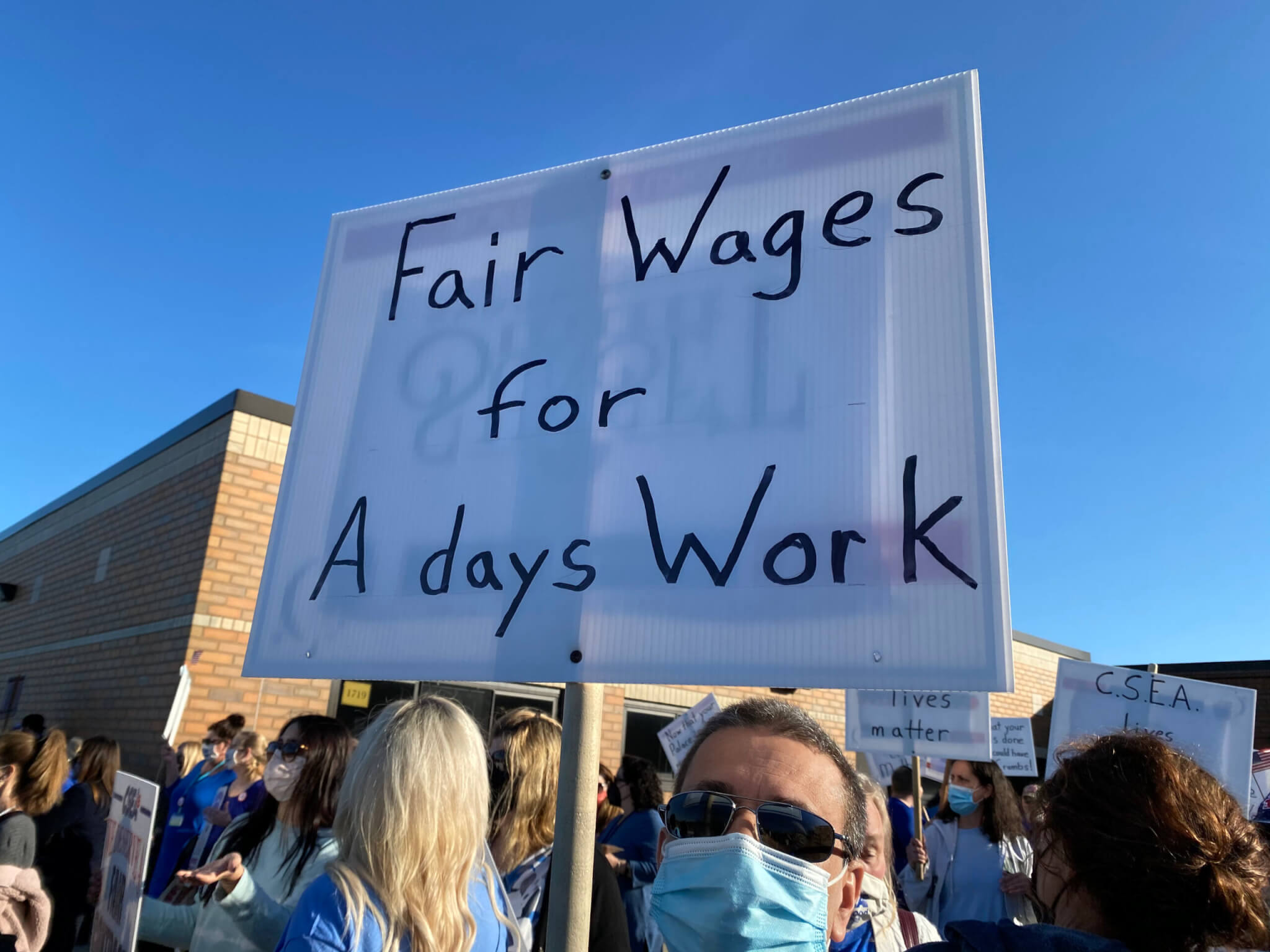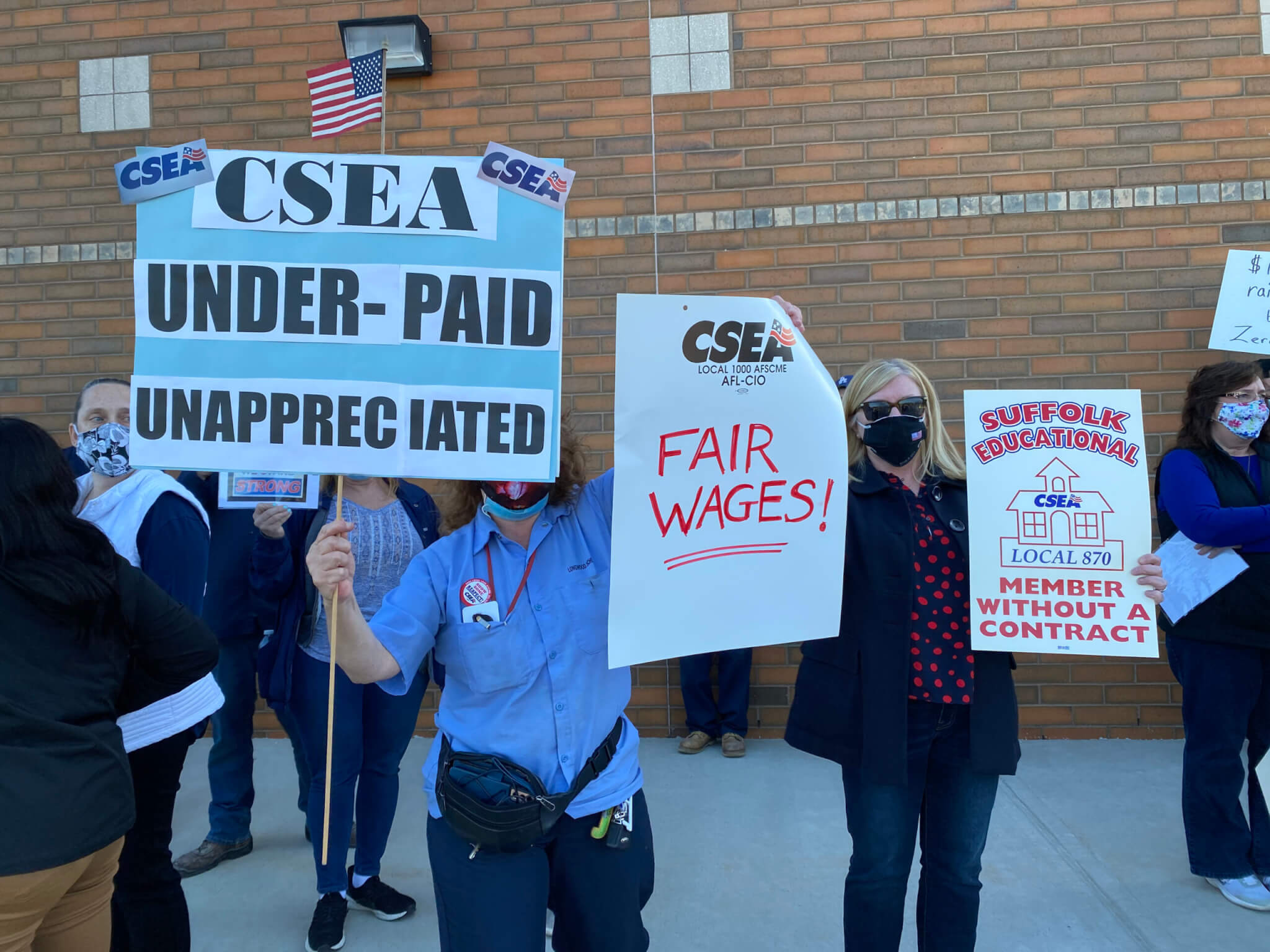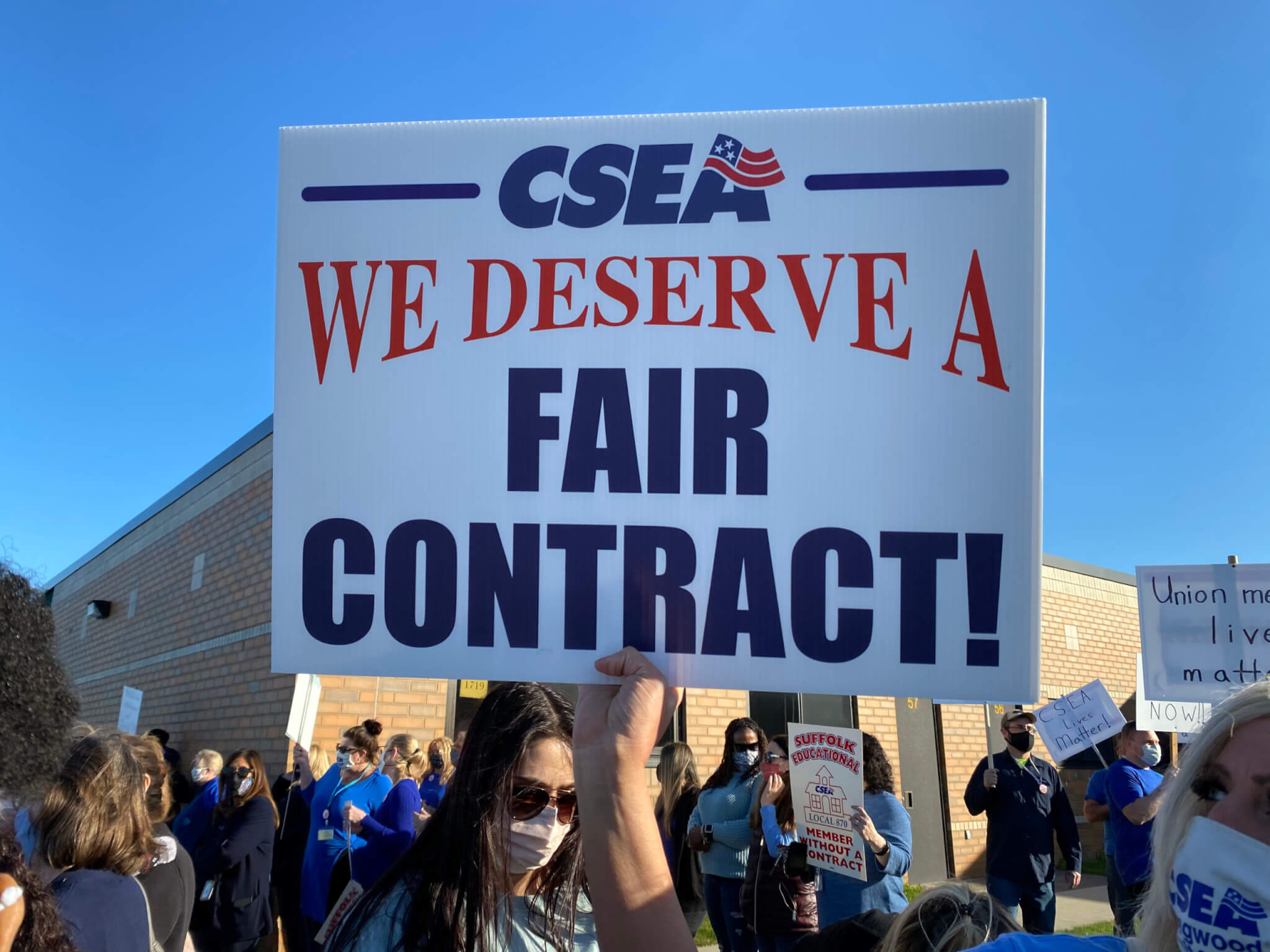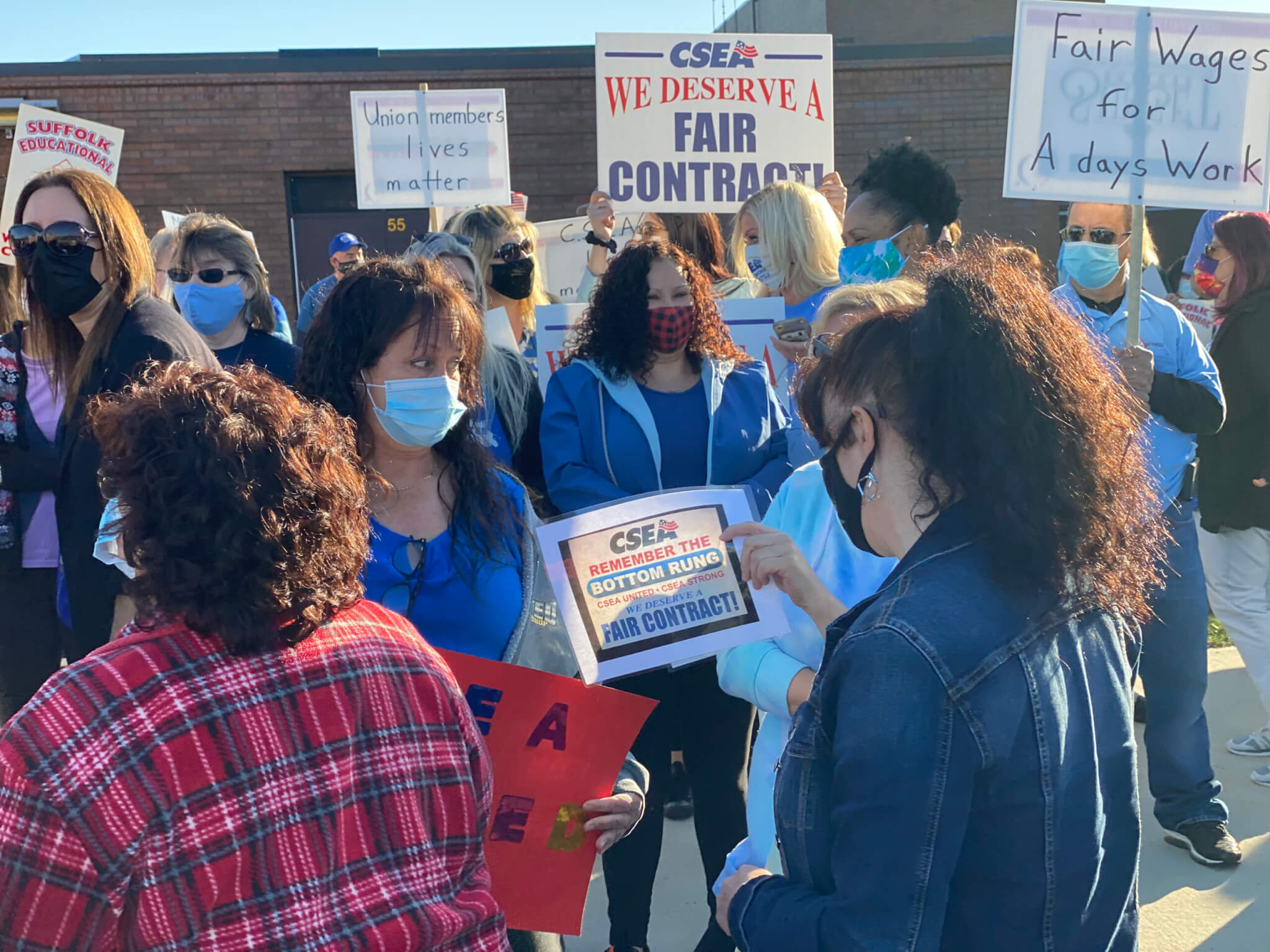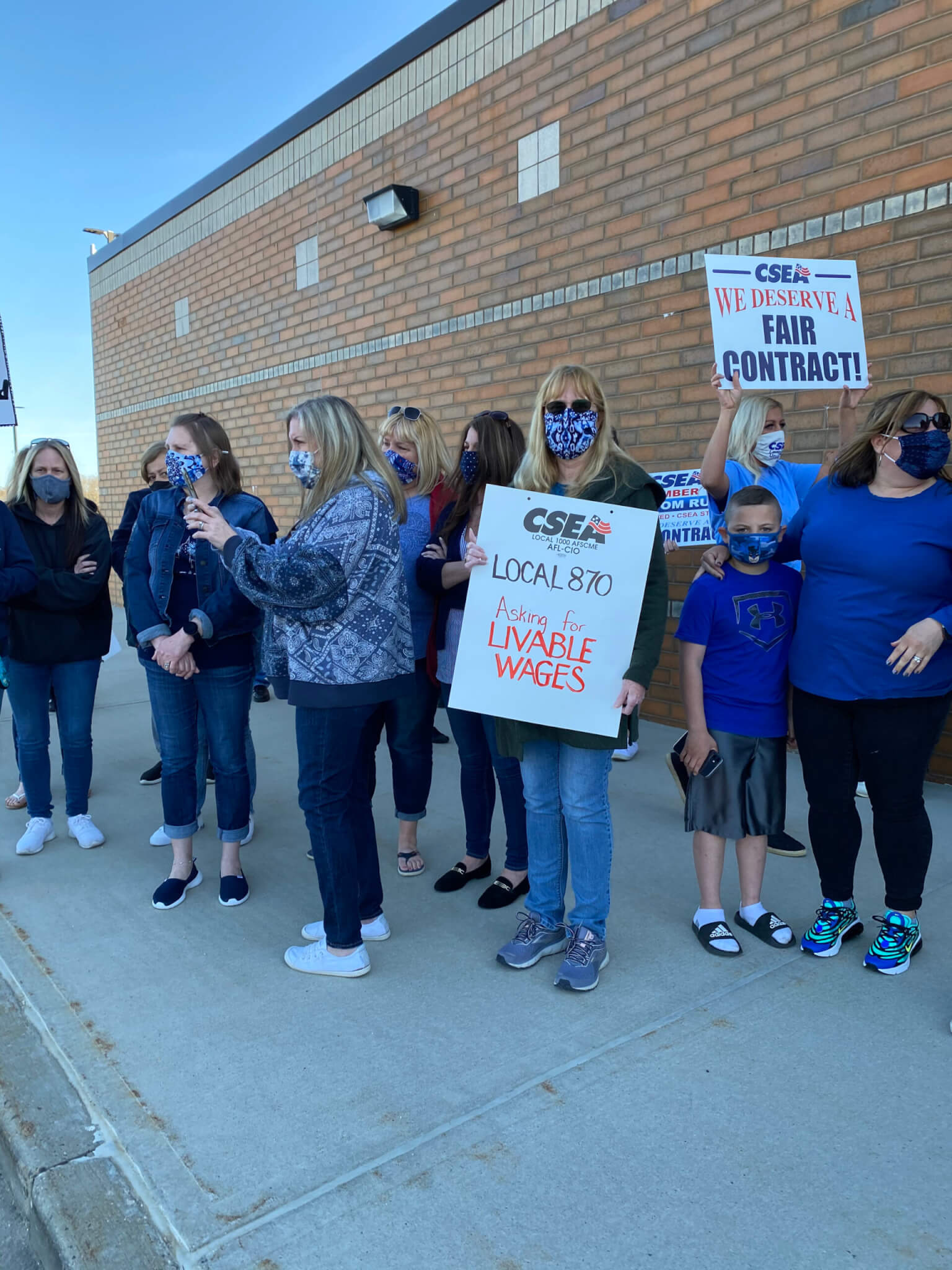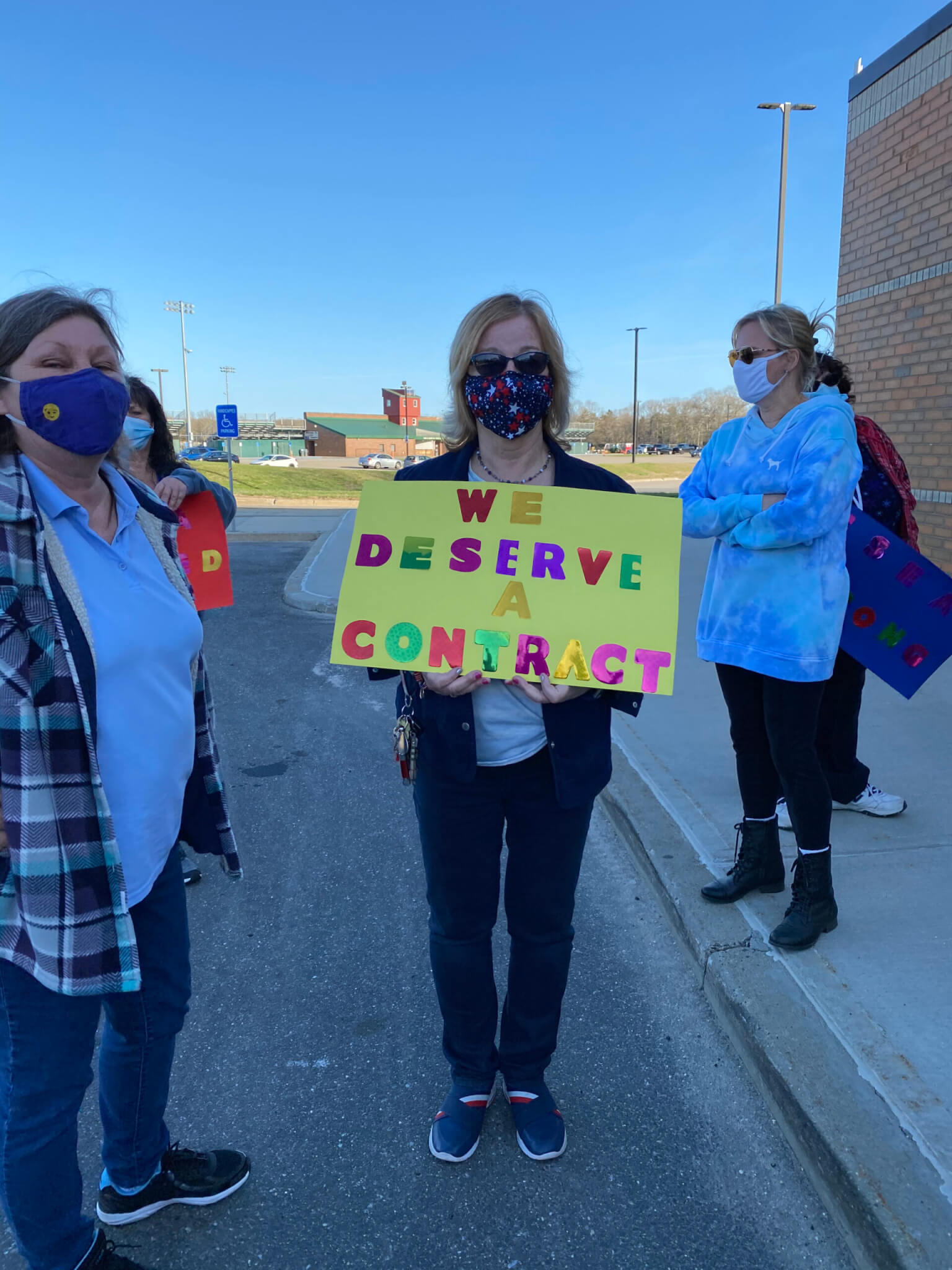 DRIVE THRU OPEN HOUSE FOR LOCAL 870 MEMBERS!!!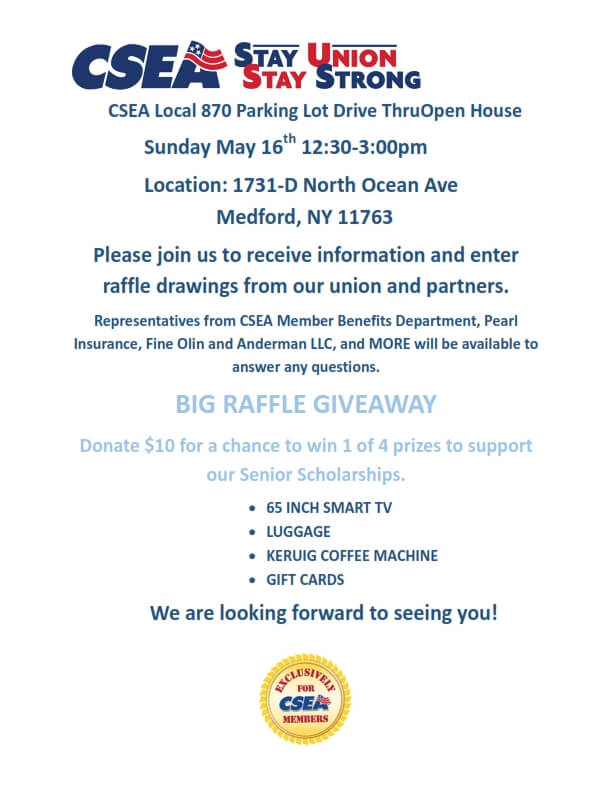 Online union-building webinars scheduled 
The Education & Training Department staff continue to provide opportunities for members to gain and enhance their skills through our online trainings. Here is a summary of upcoming offerings. These trainings are open to members in all Regions. Registration is available online only at: https://cseany.org/education-and-training-webinars
NEW! CSEA offers additional COVID-19 vaccine webinars

CSEA wants you to have all the facts regarding the new COVID-19 vaccines so that you can make an informed decision for you and your family. Our Occupational Safety and Health Department is now offering a one-hour program to answer the most asked questions regarding how the vaccines work, employee rights, the NYS Roll Out Plan and post-vaccine protocols in the workplace. CSEA staff will also be on hand to answer any other questions you may have about the vaccine process. This webinar is open to anyone and everyone is welcome to attend. 
CLICK HERE TO REGISTER
Long Island Region
April 27, 2021, 12:00 pm – 1:00 pm
To register: https://memberlink.cseany.org/Event.axd?e=171
Weingarten Rights: What You Need to Know
In this brief webinar, you will learn about how to protect and enforce your right (known as Weingarten rights) to union representation when faced with an investigatory interview. An investigatory interview occurs when a supervisor questions an employee to obtain information that could be used as a basis for discipline or when a supervisor asks an employee to defend her or his conduct. Attendance of this workshop does not meet officers' and discipline representatives' Discipline & Interrogation training requirement.
April 28, 2021, 12:00 pm – 1:00 pm
To register: https://memberlink.cseany.org/Event.axd?e=172
**must attend both dates

EXTENDED DEADLINE IS NOW MAY 17TH, 2021

Reminder on upcoming union elections
We are about to begin the process we go through every four years to conduct elections for members in good standing who wish to run for office in our Locals and Units throughout the state. Look for information on your Local and/or Unit elections in the upcoming months.  I want to remind Local and Unit presidents that in keeping with our longstanding election procedures, we will be restricting access to membership lists to Locals or Units from February 1 to June 30. For those Locals and Units who have not yet submitted your election committee information, please submit it to headquarters ASAP or you will not receive the required information needed to conduct your elections.State Budget update
Last week we shared with you our highlights of the governor's proposed state budget. It is available online at: https://tinyurl.com/2021-initial-budget-analysis. Today our Legislative and Political Action Department provided an update to many union political activists serving on our Political Action Committees. Next Tuesday afternoon, CSEA Director of Legislative and Political Action Fran Turner will provide testimony on the union's behalf to members of the State Legislature in their State Workforce budget hearing. We will keep members updated as the budget situation changes, and we will continue fighting to protect jobs and services, as we continue our push for needed federal funding to allow our state to recover from the financial impact of the pandemic.COVID vaccine issues
Right now 7 million New Yorkers are eligible for the first round of vaccinations against COVID, but the supply is being far outpaced by the demand, with only about 200,000 doses a week coming in. Current supplies are exhausted, so we are depending on a more robust federal response to get more doses to New York. We urge people wanting to get vaccinated to be patient, and for those with questions about the vaccine, we encourage you to view our on-demand webinar, that gives you the information to make an informed decision on whether or not the vaccine is right for you. You can view this free webinar at: https://tinyurl.com/csea-covid-vaccine-webinar.Supreme Court refuses to hear Janus case follow-up
Labor unions won an important victory this week when the United States Supreme Court declined to hear a follow-up to the Janus case, where powerful anti-union interests tried to again attack public employee unions. This time, these groups sought to retroactively recover agency fees paid to unions prior to the Janus decision.Legislative update
CSEA sent a memo this past week to the Senate Veterans' Committee in support of legislation that would allow all men and women who served in the armed forces to be eligible for additional civil service credits for appointments and promotions. Currently, only veterans who served in a time of war may receive such credits. Read the support memo at: https://tinyurl.com/vets-service-credit-memoCOVID-19 leave expanded for workers
CSEA has been strongly fighting for the right to multiple paid leaves under the State's Paid COVID Leave Law. This week, the New York State Department of Labor issued guidance (see link below) that expands their June 25 memo to allow multiple paid occurrences of COVID leave under certain circumstances. The new memo applies to all members.CSEA has fought and addressed individual cases on this subject that have been brought to our attention, but we are glad to see our efforts have moved the State in the right direction. The memo is fully retroactive to March 18, 2020. We strongly urge Local and Unit Presidents to schedule Labor management meetings ASAP and meet with your management counterparts to discuss the implementation of the new guidelines contained in the DOL January memo and rectify any loss of leave credits that members may have incurred as a result of having to take multiple COVID leaves. If anyone has questions on this, please contact your union president. The new guidance document can be found at: https://tinyurl.com/dol-covid-leave-guidanceJuneteenth now officially a holiday for state Executive Branch employees
CSEA has signed a Memorandum Of Agreement (MOU) with NYS to recognize Juneteenth as an additional state holiday under our contracts for Executive Branch Employees. Juneteenth falls on the 19th of June and is a day which commemorates the end to slavery and celebrates Black and African American freedom and achievements, while encouraging continuous self-development and respect for all cultures. Read the MOU at: https://tinyurl.com/csea-juneteenth-memorandumHelp CSEA rename our women's issues publication
CSEA's Standing Women's Committee is relaunching its quarterly women's issues publication, formerly known as "Essentially Women," and we're asking your help in renaming it. This publication focuses on issues concerning working women and their families, while also highlighting the exceptional work of CSEA women. To submit your suggestions, please visit https://tinyurl.com/csea-womens-newsletter-survey and complete the survey by Feb. 12, 2021.To learn more about this survey or about the former Essentially Women publication, please contact: womens.issues@cseainc.org.Accepting nominations for the Irene Carr Leadership Award
Our Standing Women's Committee is now accepting nominations for our bi-annual Irene Carr Leadership Award. This honor will be awarded on May 1st during our Statewide Women's Conference. Irene served as our Statewide Secretary for 17 years, and trailblazed a path to bring women's issues to the forefront of our work.  She established our very first Women's Committee and fought hard to establish equal opportunities for all.   Irene was and remains an inspiration to us all. This award in her name honors those trailblazers who demonstrate continuous leadership in fighting for labor rights in the workplace, particularly those that affect women. Nominations must be received by our deadline of March 1. Download a printable nomination form at: https://tinyurl.com/carr-award-nomination2021  

Local 870 Member Diana Pirolo, RN from the 
Mattituk Cutchogue School District
President Lisa Hinsch, Unit President
The Following Article is From THE SUFFOLK TIMES
Meet the nurses protecting everyone's health in schools during pandemic
THE NURSE'S OFFICE inside each school building is often a hub of activity.
Students are treated for minor bumps and bruises. At times, more serious injuries like concussions or broken bones require additional medical care. Nurses administer daily medications that some children require, monitoring those with chronic health conditions or who face potentially life-threatening allergies. There are immunizations to track and health exams for student-athletes to be eligible for sports.
Communication is constant with parents and fellow staff members.
"The responsibilities of keeping our students safe have grown, but the hours in the day have stayed the same."

ALISON SOTO
As school nurses returned to work earlier this fall, the job suddenly took on even greater importance. To resume in-person learning amid a global pandemic, school districts outlined detailed plans to account for social distancing, personal protective equipment, transportation adjustments and daily screenings, among many other changes.
School nurses found themselves on the front lines to confront the unprecedented challenge of keeping buildings with hundreds of students and staff operating safely.
Returning to school in September after the sudden shutdown last March came with many unknowns about what exactly the upcoming school year would entail.
"It was very anxiety-provoking trying to determine what we were going to find in September when we started back," said Diana Pirolo, the registered nurse at Cutchogue East Elementary School. "I think the anticipation was worse than the actual, but we did a lot to be prepared."
Ms. Pirolo, who's been a school nurse for 17 years and is in her sixth year at Cutchogue East, said an isolation room was set up in the building for any student who may get sick while at school. The district set up screening protocols for temperature checks as students enter the building. She said when a student's temperature checks above 100 degrees, the nurse will be called for further evaluation.
"Sometimes the temperature will be high because they had the heat on in the car and the kid is sitting right in front of the heater," she said. "Not very frequently, but every once in a while on those real cold mornings when mom's got the heat high."
Nearly four months into the academic year, local schools have largely avoided any major outbreaks within buildings, even as students and staff test positive from time to time. Part of that can be attributed to the protocol and guidelines school nurses work daily to maintain. County health officials have said that COVID-19 cases, which have been rising for weeks, have been linked to community spread and not directly to schools. Riverhead Central School District, which has seen 60 cases among students, teachers and staff members, recently completed a mandatory testing program due to the Riverhead hamlet becoming a micro-cluster under state guidelines. (The district declined to make any of its school nurses available for this story.)
Alison Soto, the registered nurse at Prodell Middle School in Shoreham-Wading River School District, said they added a health aide position this year to assist nurses with the added COVID responsibilities. The health aide would accompany any student with COVID symptoms to an isolation room, where they would wait for a guardian to arrive and pick the student up. Each morning, attestation forms are collected to assess a student's health as well as any travel or exposure history, she said. Those are saved for 14 days.
The health aide then calls each parent or guardian for students who may have forgotten the form or filled it out incorrectly, she said.
"The responsibilities of keeping our students safe have grown, but the hours in the day have stayed the same," Ms. Soto said in a written response to questions. "[The] majority of us are either in early, stay late, or do both in order to try to get everything accomplished."
Ms. Soto estimated that COVID-specific duties now account for about 75% of the workday. There are frequent phone calls with parents, staff and administration regarding constantly shifting protocols and policies from agencies like the Suffolk County Department of Health and Centers for Disease Control and Prevention.
The five school nurses in the district update a master Google Sheet document daily with all COVID-related cases. SWR has now seen 41 students test positive, plus another 13 teachers or staff members, according to the database published by the state Department of Health.
"The nurses also collaborate amongst each other regarding siblings in other buildings," she said.
In the Southold School District, nurses limit the number of students in the health offices at any one time to reduce exposure by requiring teachers to call prior to sending any student there. They've also added nursing carts stocked with general first aid supplies so nurses can visit students outside their classrooms to assess for symptoms.
"We have been able to assess and triage whether the student needs more care in the health office or if a quick mobile visit will suffice," the district's three nurses — Cori Pearsall, Patty O'Day and Patty Amato — wrote in a response to questions. "This has been very helpful in decreasing time spent in the health office and increasing time in the classroom."
The nurses said they dedicate a significant amount of time to communicating directly with parents about protocols for returning to school after an illness and whether their child would require medical clearance from their health care provider. COVID-19 symptoms overlap with the common cold, allergies or flu, so assessment from a health care provider is often required.
"The biggest hurdle this year is the process to return to school after having symptoms that the DOH recognizes as COVID-19 symptoms," the Southold nurses wrote. "We are required to receive a note from the health care provider stating that the symptoms were not COVID-19 related or the provider must provide an alternate diagnosis. If we do not receive this documentation, the student must remain home for 10 days."
An underlying issue nurses say they have seen is the mental health aspect of the pandemic. Fortunately, COVID-19 has not shown to be as devastating for children as compared to older adults. And children have adapted well in terms of wearing masks and social distancing to reduce the spread, the nurses said. But there's an anxiety factor for children who fear getting sick, possible shutdowns or isolation that can come with a positive diagnosis.
The anxiety extends to faculty and staff members as well, Ms. Soto said. And students face added stress when a friend isn't in school, is sent home early or is absent for an extended period.
"A lot of time is spent between the nurses, health aides, school psychologists and counselors helping students (and potentially faculty/staff) verbalize their feelings and supporting them during this time of uncertainty," Ms. Soto said.
Nurses must constantly adapt to the changing landscape surrounding COVID-19. They check daily for updated guidance from the county health department and the state health department hosts weekly webinars with updates that the nurses share with their fellow school staff.
Ms. Soto said the nurses at SWR took the Johns Hopkins University COVID-19 Contact Tracing course, which was approximately six hours, prior to the start of the school year. Now, there are frequent Zoom meetings with the superintendent and district administrators and principals.
"These Zoom meetings, as well as frequent emails, keep us up to date on the ever-changing guidelines," she said.



LEARN FROM HOME !!
CLICK ON THE LINK BELOW AND GO TO "LONG ISLAND REGION"
FOR CSEA WEBINARS
A PICTURE FROM THE OFFICERS OF LOCAL 870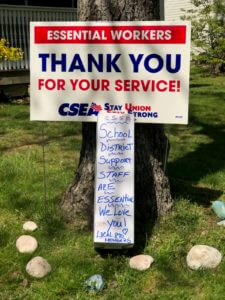 CLICK ON ABOVE PICTURE TO DOWNLOAD IMPORTANT INFORMATION
IMPORTANT CORONAVIRUS INFO
INFORMATION FROM CSEA HQ IN ALBANY THAT MIGHT PERTAIN TO YOUR JOB DURING THE CORONAVIRUS CRISIS (CLICK HERE)
Telemedicine for State employees:
CSEA's Joint Committee on Health Benefits has worked with New York State to offer a pilot Telemedicine Program for Empire Plan enrollees to begin immediately. The voluntary Empire Plan Telemedicine Program will allow members enrolled in the Empire Plan access to a live doctor 24 hours a day, 7 days a week without leaving their home. Medical as well as mental health telemedicine visits for Empire Plan enrollees/dependents are COVERED IN FULL with no cost sharing during the pilot program period (through 12/31/20).
Immediate access by Empire Plan enrollees/dependents can be obtained by registering at 
https://www.empireblue.com/nys/
 (the necessary coupon code which allows the full cost of the LiveHealth Online visit to be covered under The Empire Plan is contained here). During the log in, enrollees should choose "Empire BlueCross BlueShield NY" as the health plan and enter the coupon code (where payment options are discussed); the result will be $0 visit fee.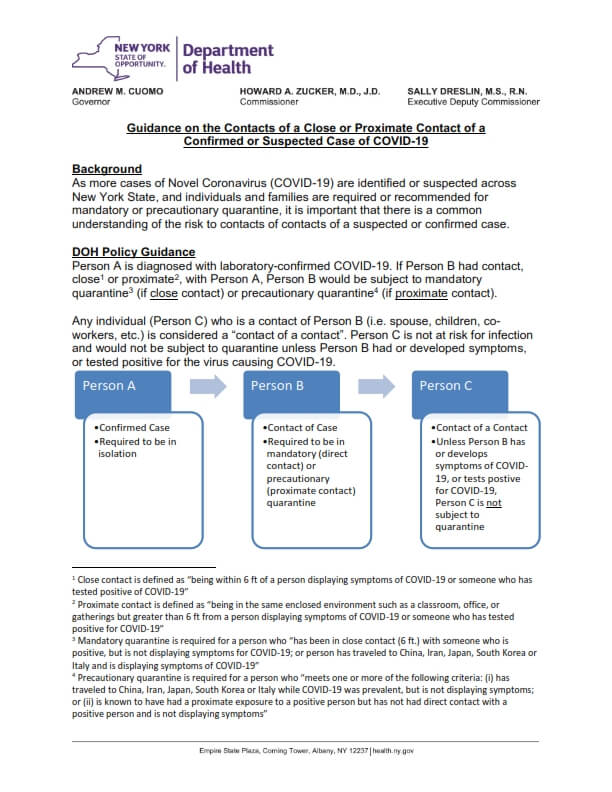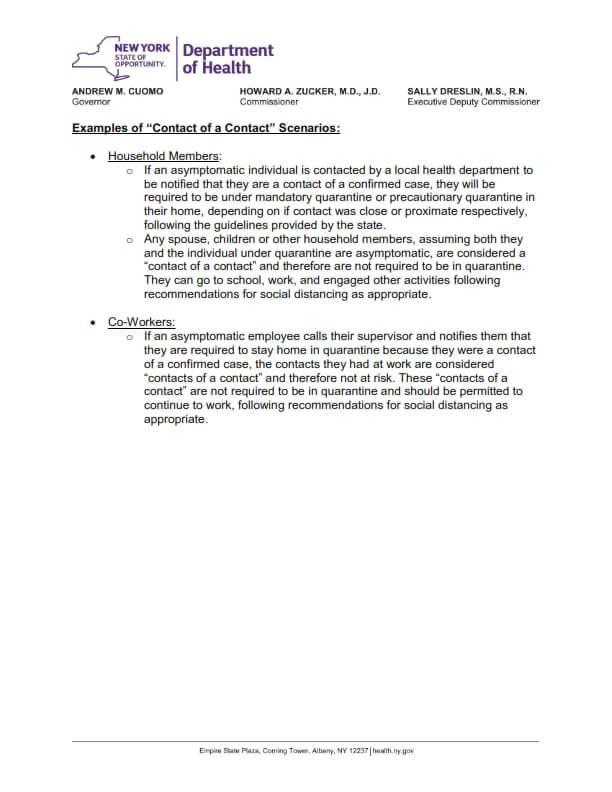 2020 Membership Conference Pictures Page (Click Here)
Please be advised that the defensive driving classes scheduled for March 25 & 26 and April 29 & 30, 2020 have been cancelled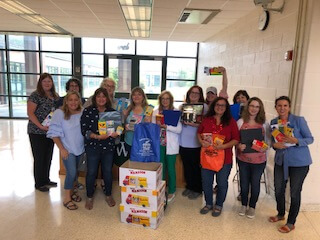 William Floyd Clerical – Suffolk Educational Local 870 school district members donates back to schools ! William Floyd clerical donate to Billy's Closet" in the William Floyd School district ! The community school children can go to the pantry to get school supplies ! All school district participants from Our Local 870 school district conference donated supplies and The Local  distributed school them accordingly !

The Navarro Team Local 870
2020 Scholarship Winners
Alexander Beardsley- Patchogue Medford School District 
Member- Anna Trimboli 
Unit President- Michelle Jordan 
Nicholas Vicinanza- Southold High School
Unit President- Tom Schade
Julia Vicinanza- Southhold High School 
Member- Lisa Vicinanza 
Unit President- Tom Schade
Kathryn Parrella- Connetquot High School 
Member- Joseph Calandrino 
Unit President- Jason Velez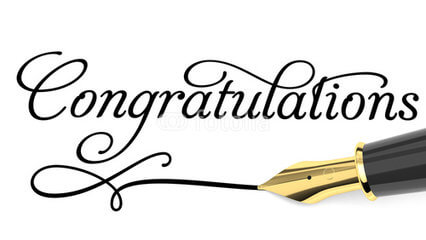 MY CSEA APP
My CSEA application is a member exclusive app that is designed to give CSEA members access to various benefits, discounts, news and events and much more.


CHECK OUT THE 870 NEWS PAGE  (CLICK HERE)

CLICK HERE TO GO TO OUR FACEBOOK PAGE FOR MORE UP-TO-DATE LOCAL NEWS

2019 MEMBER CONFERENCE PHOTOS (click here) 🙂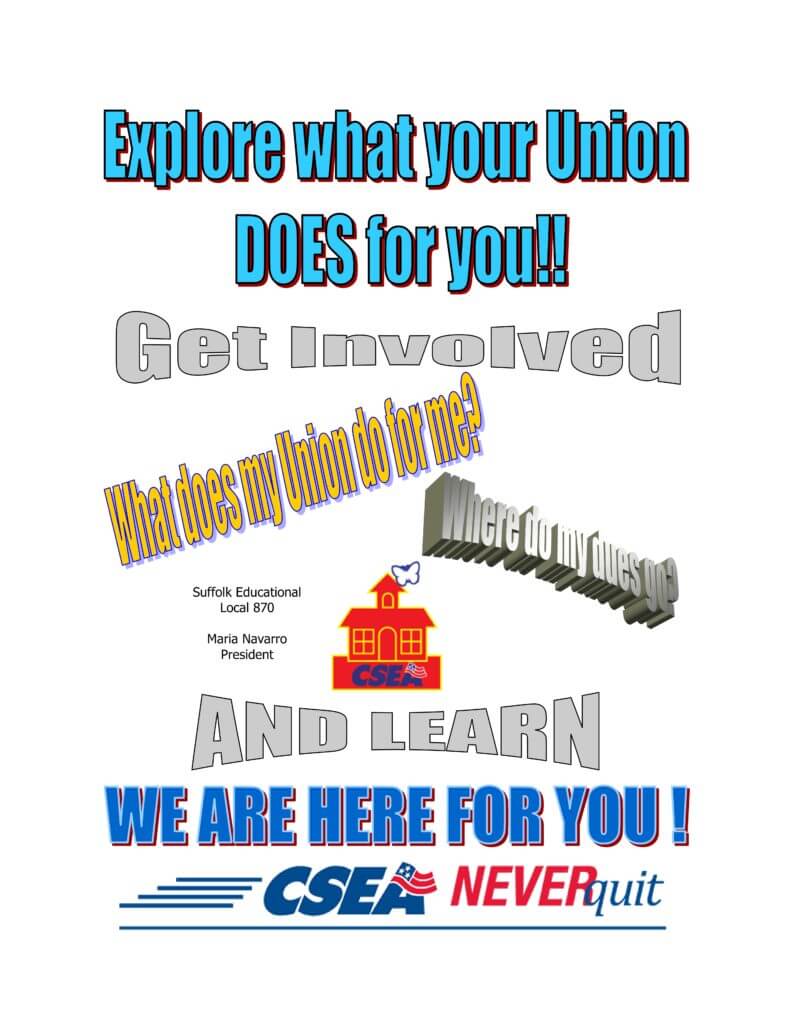 ---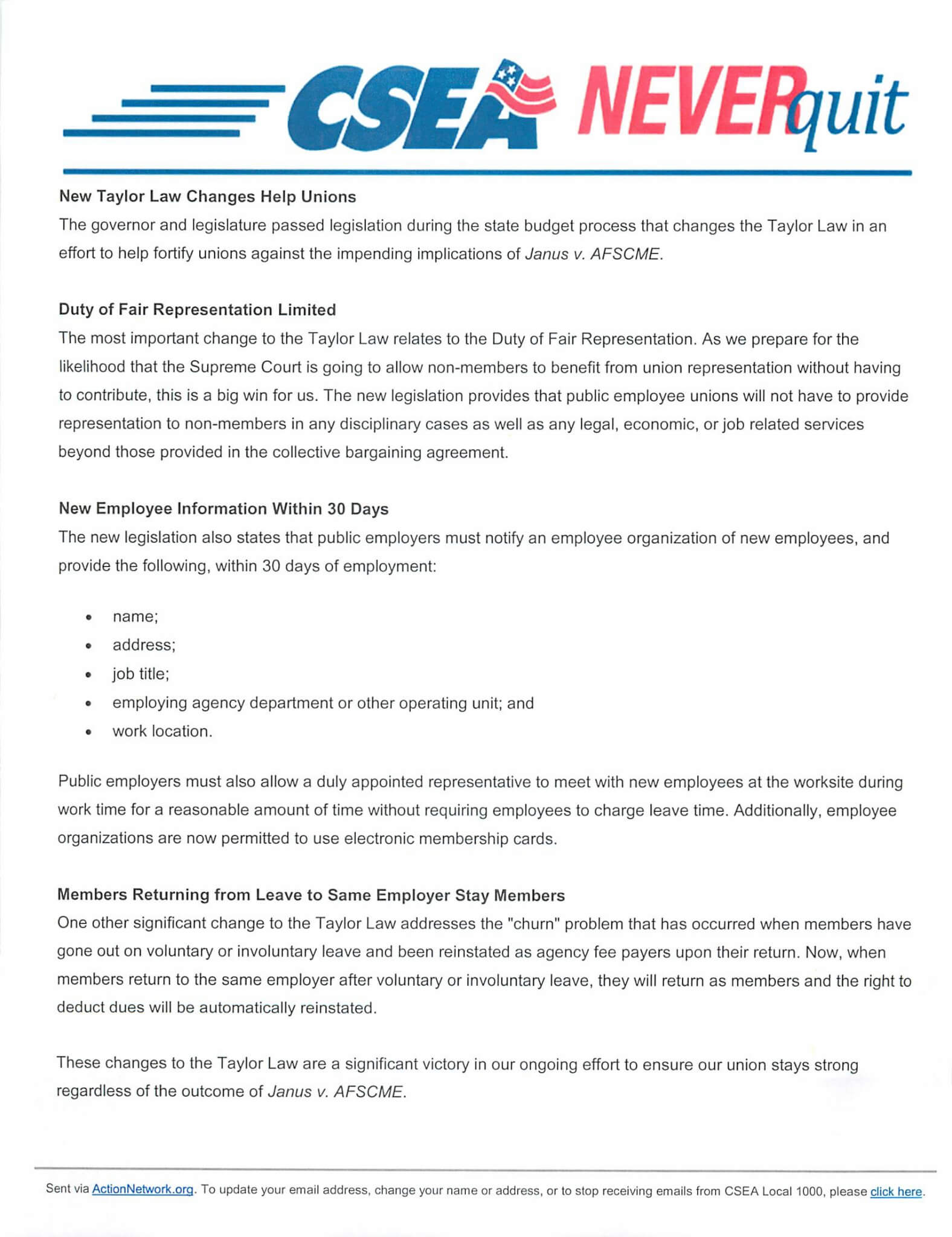 ---

---



Click here to go to BUDGET FORMS

CLICK ON THE LINK BELOW FOR ONLINE COLLEGE COURSES FROM AFSCME
A FREE BENEFIT FOR LOCAL 870 MEMBERS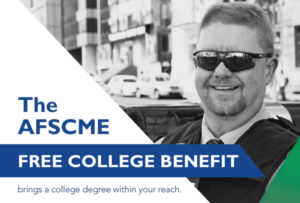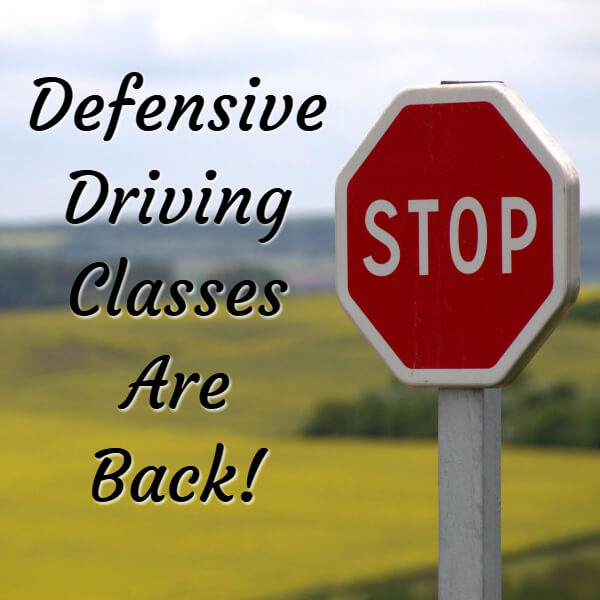 Learn more…> Temporarily Suspended










The Big Picture: Strong Unions Strengthen Economy