NewNovember AccuHealth Group Health & Wellness EXAM DATES
In celebration of Thanksgiving
AccuHealth is giving away FREE RANGE ORGANIC TURKEY'S  for all members who schedule their appointment online and attend their Health and Wellness Physical at one of the 4 locations listed below!!
Click here to schedule your appointment
or call 877-646-2228
Dates and Locations for 
Health and Wellness Physicals
Wed. November 4th 12pm-8pm  
Plainview Sheraton
333 South Service Road
Plainview NY

Tues. November 10th 12pm-8pm 
Best Western
173 Sunrise Highway
Rockville Centre, NY
Mon. November 16th 12pm-8pm
Islandia Marriot
3635 Express Drive South
Islandia, NY
Sat. November 21st 9am-5pm
Hyatt
451 East Main Street
Riverhead, NY
Make Your Appointment Today Call (877) 646-ACCU (2228) Or schedule online. These preventative services are covered by insurance and no copayment is required.  Flu Shot included with all Health and Wellness Physicals!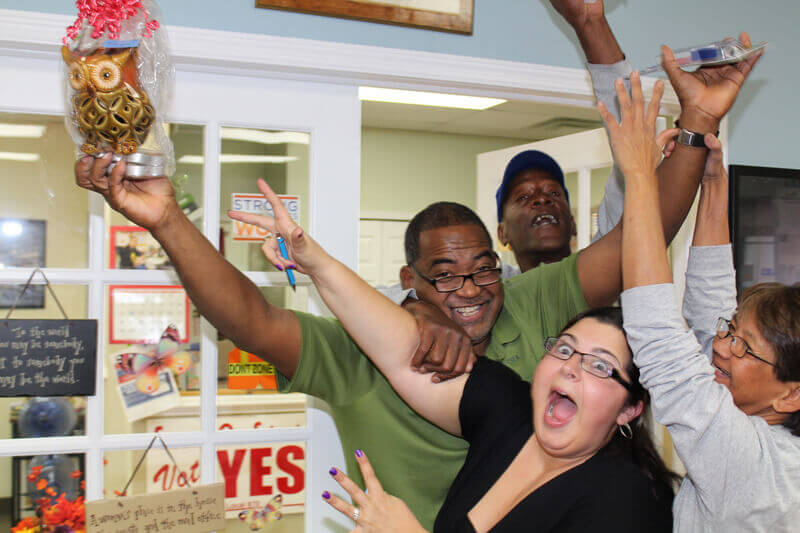 NewLocal 870 Open House a Success!
Suffolk Educational local 870 Open House Info Fair was a great success thanks to the over 100 members that attended. The wonderful tasting food and raffles were very much enjoyed, This is a day that gives back to our Local 870 members and we are proud of this event. Read more ›
New
The CSEA Education and Training Department Workshop Schedule Is Up!
To view dates, times, locations, and registration information of the upcoming workshop click here.
CSEA awarded 3 Irving Flaumenbaum Scholarships to Region One
All of Region One wishes to CONGRATULATE The Following Scholarship winners, the CSEA parent, the Local and Local President as well as Unit President. Thank you for participating and making this award available to your members' children.
William Lawrence Fox
High School: Regis High
College: Notre Dame
Local 881
Parent: William Fox
Sanitation Supervisor
Town of Oyster Bay
President: Jarvis (Tim) Brown
Kathryn Anderson
High School: Hicksville Sr. High
College: Siena College
Local 865
Unit 759400
Parent: Carolyn Anderson-Sullivan
Licensed Practical Nurse/Aide
Syosset Central School District
President: Monica Berkowitz
President: G. Storm
Melissa White
High School: Holy Trinity Diocesan HS
College: St. John's University
Local 865
Unit 758701
Parent: Susan White
Teacher's Assistant
Hicksville Union Free School District
President: Monica Berkowitz
President: L. Hild
Region One Summer Camp Scholarship Winners!
Region One Awarded the following Summer Camp Scholarships at this summer's International Day. President Nick LaMorte and the rest of the Region Executive Board Congratulates all of the winners.
Below is a list of CSEA members who won the Send A Kid To Camp Scholarship awards ($500 each).
1. Joseph Carapazza, III – CSEA Local 852, Town of Huntington Unit
2. Melanie Cardone-Leathers – CSEA Local 852, Longwood Public Library Unit
3. Pebble Cifarelli – CSEA Local 830, Nassau University Medical Center Unit
4. Deice Acevedo – CSEA Local 830, Nassau County Dept. of Social Services Unit
5. Matthew Sarter – CSEA Local 830, Nassau County Public Safety Officers Unit
6. Andrea Mouradian – CSEA Local 830, Nassau County Dept. of Assessment
7. Cherita Wilson – CSEA Local 016, Dept. of Motor Vehicles
8. Kerrie Kirshenbaum – CSEA Local 880, Town of Hempstead
Two additional names were drawn to win a $500 award sponsored by the AccuHealth Medical Group, they are:
1. Cherita Wilson – CSEA Local 016, Dept. of Motor Vehicles
2. Yadira Wells – CSEA Local 880, Town of Hempstead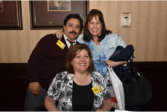 2015 Membership Conference Photos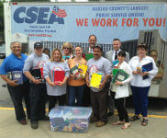 Suffolk Educational Local 870 School Supplies Delivery
CSEA Members Give Back to the Community
CSEA donates school supplies to assist with sometimes the costly burden on parents buying school supplies.
Read more ›
The Big Picture: Strong Unions Strengthen Economy
Save The Date March 12, 2016 Membership Conference!
2015 CSEA Local 870 Scholarship Winners
1.
Melissa A. Riback
West Babylon Senior High School
Parent Member West Babylon UFSD
Lisa Riback
2.
Cassidy Lilly
West Babylon Senior High School
Parent Member West Babylon UFSD
Carolyn Lilly
3.
Emily Pressler
Southold Jr/Sr. High School
Parent Member Southold UFSD
Theresa Pressler
4.
Gabriela Zafiropoulos
Sachem High School East
Parent Member Baypoint/Bluepoint UFSD
Toni Zafiropoulos
Strong Communities Work
"Let's Build Relationships Together"
Come together to support our Strong communities work project, sponsored by Region One Education and Training Committee. Please bring donations to assist our community parents with the sometimes lengthy cost to fulfill the teachers list of supplies needed by each child.
Pencils
Crayons
regular Markers
washable markers
Marble Composition Notebooks
3 subject notebooks
5 subject notebooks
Loose leaf paper
Rulers
Erasers
Highlighters
pencil sizes supply boxes

Glue sticks
Scotch tape
paper clips
child proof Scissors
regular scissors
Scientific calculators (HS)
Download and Print Supply List
CSEA members give back to the community.
Maria Navarro
President
Suffolk Educational Local 870
Local 870 Officers
Aldo, Steve, Joe,
Lionel, Vicki, Barbara
Nick LaMorte
President
CSEA Region One